For Romelio Aldana, every day counts.
He pays attention to the weather each morning, because it impacts his ability to work as a day laborer. He counts the days of every month. The shorter the month, the faster he has to make rent. Some nights, he falls asleep worried he won't have work the next day.
He also worries about the kind of contractor he'll end up with. Will it be one who pays, or will he go home empty handed? He's worked a lot of jobs. At a furniture store in California. A lamp factory in New York. As a fisherman in Puerto Rico. But nothing could compare to the stress he feels as a day laborer in Oakland. A legal resident of the United States from Mexico, he has had his wages stolen four times, most recently in early 2018. "We all have the right to survive," he says, "but not to survive at the expense of the other."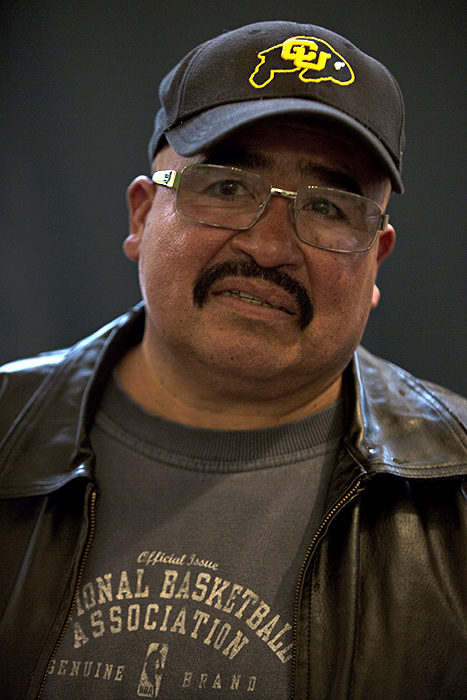 Romelio Aldana has had his wages stolen four times since he moved to Oakland. Photo by Sarah El Safty
Aldana's experience is common in California. Wage theft—when employees aren't paid the wages they are legally entitled to—is "rampant" in the golden state and can affect workers in every industry. But despite the state's efforts to address the issue, experts say that it remains largely underreported and underenforced.
Wage theft hits the most vulnerable workers the hardest, people in low-wage industries and those least likely to be able to successfully file a claim against an employer, either because of the complicated process or out of fear. Experts say that immigrant workers, like Aldana, are twice as likely to experience it. Women and people of color are also more likely to be victims.
The crime is seldom reported. The 35,000 claims filed annually with the state Labor Commissioner's Office amounts to less than one percent of actual incidents of wage theft, according to the UCLA Labor Center. For those workers who do get a ruling in their favor, the likelihood of receiving their wages is low. A 2013 report on the wage claim process in California found that only 17 percent of workers who prevailed in their wage claims and received a judgement were actually able to recover their wages between 2008 and 2011. Complicating the process further, a lack of funding has hamstrung the enforcement of labor laws, so it takes longer than it should for cases to be resolved.
An analysis of nearly two years-worth of data obtained from the Labor Commissioner's Office through a Public Records Act request shows that eight of the 18 district offices in the state received 33,600 claims between January 1, 2017 and November 7, 2018. The eight offices included Bakersfield, Fresno, Los Angeles, Oakland, Sacramento, San Diego, San Francisco and San Jose, which were listed by the U.S. Department of Labor as some of the top cities in California for wage theft.
The Labor Commissioner's Office refused to provide a full copy of its database for the last two years because it said that it could not vouch for the complete accuracy of the information stored in its case management system due to errors and duplications that occurred when its district offices transitioned to a new system in 2017. Because of those errors, and what spokesman Frank Polizzi described as a lack of quality control, it claims that any totals for amounts that have been paid to workers might not be accurate because settlements could occur outside the official process.
After identifying and removing duplicate claims filed with the eight district offices, the analysis found that more than $87 million was estimated to be owed to workers in wages during the period covered by the public records request. Of the 19,000 cases closed within those 22 months, a quarter were dropped because the worker did not appear at either their conference or hearing, or notified the Labor Commissioner's Office of their intent to withdraw.