Without them, California couldn't be what it is today.
The Golden State may be best known for Silicon Valley and Hollywood, but its 2.2 million undocumented workers—10 percent of the workforce—help power the world's fifth-largest economy.
Without legal status, they must take jobs that are physically taxing or outright dangerous. More than half of the state's roofers, janitorial workers and cooks are noncitizens, according to the U.S. Census. About a dozen other job categories, from tree trimmers to drywall installers, are filled largely by undocumented workers.
The vulnerability of this workforce is well known. California has extended workers' compensation benefits to undocumented employees, passed laws prohibiting employers from using immigration status to retaliate against them and banned reverifying an already-hired employee's work authorization.
Yet labor rights advocates say undocumented workers' rights are still being violated. Worse, they say, the Department of Industrial Relations (DIR), the state agency tasked with protecting workers' rights, has insufficient staffing and funding to rein in bad employers and educate workers about their rights.
As a result, undocumented individuals are simultaneously more likely to be injured on the job and less likely to receive worker benefits than any other group of employees.
Injury rates by nativity/immigration status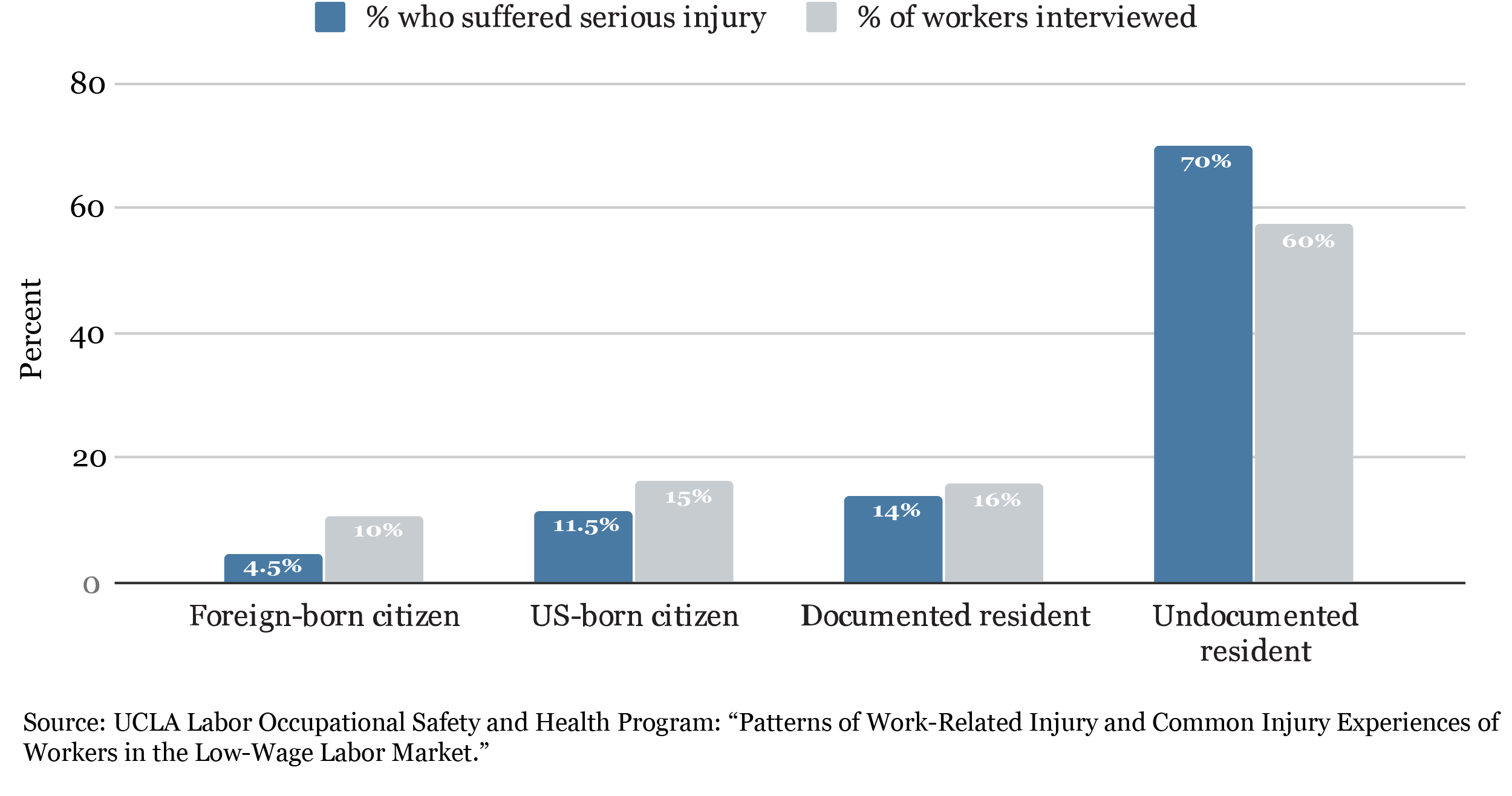 What follows are the stories of two California undocumented workers and a labor organizer that reveal the challenges they face, and the story of a state legislator trying to fix the problems.
---